Nil Group Pty Ltd T/A T & P Steel Fabrications is Melbourne's one stop shop for all of your engineering & fabrication needs since 1983. We have capacity to cater all types of on and off site steel fabrication services to deliver client's requirement. Our main aim is to provide quality and cost effective fabrication services at all times that exceeds our client's expectations without compromising on quality or safety. Over the period of time T & P Steel has built a reputation for delivering high quality Fabrications, Maintenance is widely recognized throughout Melbourne as a leading Fabrication service provider to the engineering, mining &Government projects.
Our approx. tonnage capability per year is 2000 Tonne and resources to handle higher capacity.
Project Workflow
This workflow diagram shows the steps in a typical steel fabrication/onsite installation project undertaken by T & P Steel Fabrications.
Competitive Quotes and Tenders-Detailed review-etc.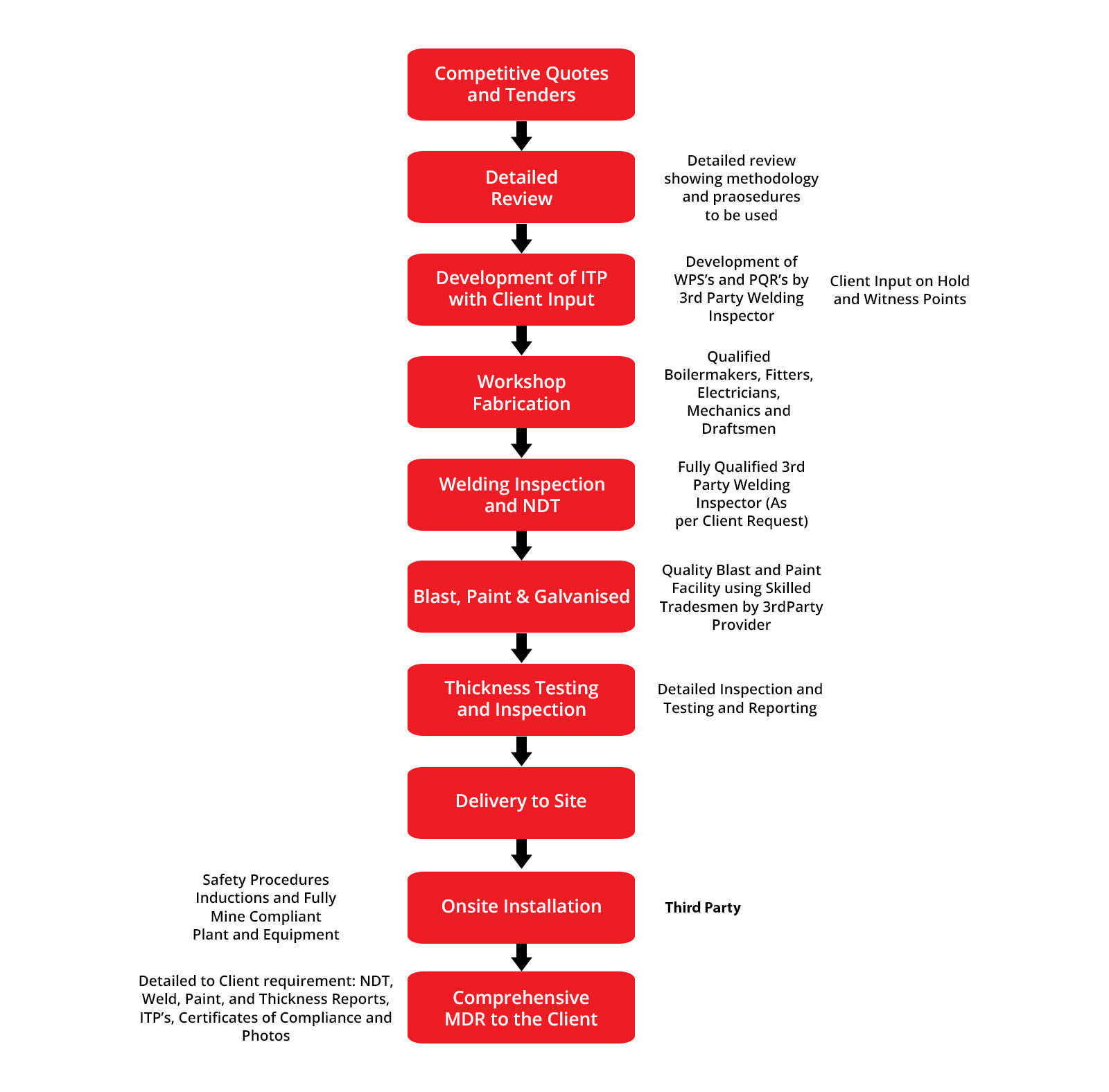 T & P Steel Fabrication's core business has always been Structural steel fabrication and our fully equipped workshop has the capacity to undertake fabrication projects. Our quality systems cover the full fabrication process from receipt of drawings throw to blast, paint and final delivery, followed by compilation.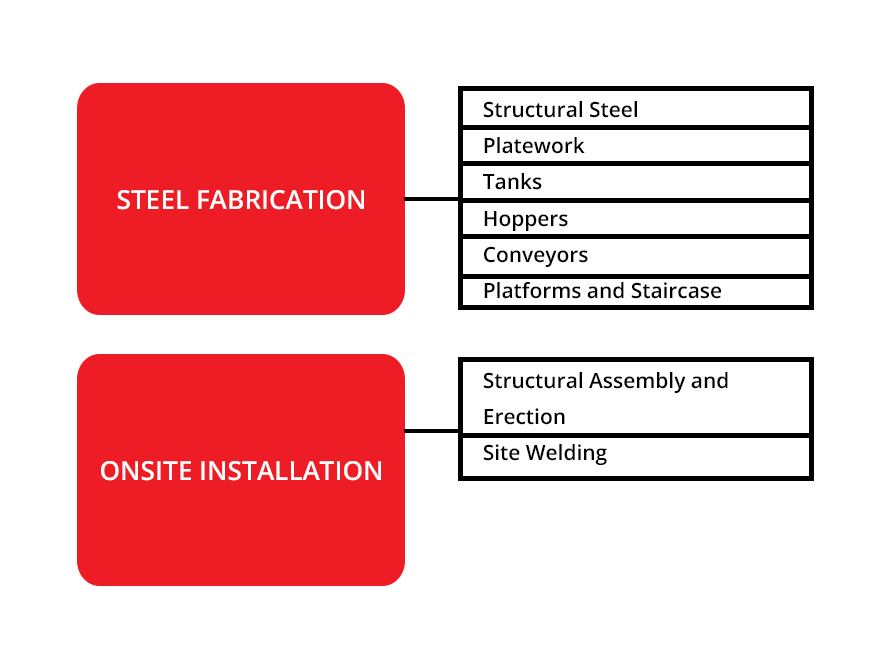 During manufacture and fabrication for our projects, we have system in place to manage our Quality Assurance from the start to the completion of each project. Comprehensive reports are collated and submitted to our clients at the completion of the project, documenting each step of the process and providing assurance to our clients that their completed product is of the highest quality standard.
Tradesman Qualifications (Macro Tests)
We will be supplying a third party certificate showing our tradesman are qualified to complete the fabrication to AS/NZS 1554.1.SP.
WPQR's and WPS's
Our Welding Procedure Qualification Records will be prepared by a qualified third party.These procedures will then be followed by Welding Procedure Specifications.
NDT Testing
Non-Destructive Testing will be perfomed and reported by a third party and we will pass on their compliance reports.All reports will specify the corresponding WPS numbers.
Steel Test Certificates
Steel Test Certificates for each order will be supplied showing that the material is Australian Made and conforms to Australian Standard.