Since 1983, T & P Steel has been meeting metal fabrication needs from various industries. The company's dedicated team worked with steel, aluminium, brass, copper and alloys to the shape required by any and every application and industry. We are know as best mesh screens manufacturer in Melbourne for Industrial, Structural and Commercial Industry.
Our Mission
T & P STEEL FABRICATIONS will provide high quality, reliable service and expertise to our Customers and provide a safe and enjoyable work environment for our employees.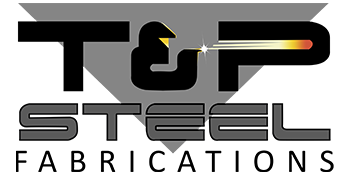 Company Profile
T & P STEEL FABRICATIONS is a structural and material handling company. The business was established in 21st February 1983 and has taken pride on providing good workmanship and fast delivery.
All our boilermakers are fully qualified and welding is done to Australian Standards.
Additional services offer or manufacture in Melbourne are Weld testing, Engineering certificates, galvanising, powder coating and painting and mesh screens.
Our Team
Dhaval Panchal – Director
Nilam Panchal – Director
Projects:
Foundary equipment for aluminium industry for export.
Food handling and manufacturing equipment.
From a – stand that supports a wedding cake to a concrete pillar mould that supports a freeway.
Involved in all road and rail projects.
Driving along the freeways one can paint out items T & P have manufactured